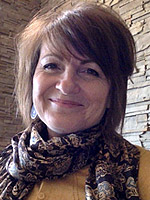 Deb Arndt** began her work as SoulStream's Executive Director on January 1, 2021, grateful to follow the significant legacy of Doug Schroeder, John Kiemele, and Steve Imbach. Deb's encounter with SoulStream came when she took spiritual direction training (2007-09), where she was immediately caught by the vulnerable and hospitable space this community holds. Deb served on SoulStream's Leadership Team from 2011-2017 and has co-facilitated Living from the Heart for more than 10 years.
Deb's background is in education, spending 18 years in the high school classroom. She has served as a Pastor of Spiritual Formation, offered many workshops and retreats, and continues to companion others in spiritual direction. She lives on an acreage outside of Saskatoon, SK with her husband Lavern. They have two adult sons and a lovely daughter-in-law. Deb enjoys nature, hiking, deep connections with others, belly laughs, reading, good food and drink, and their Bernese Mountain dog Ralph.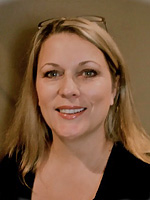 Audrey Hoehn** is the administrator of SoulStream. Audrey discovered spiritual direction and the contemplative lifestyle 12 years ago and has found it to be a blessing and compliment to the natural rhythm of her life. Audrey is a spiritual director and facilitator of Living from the Heart. She has her office in her home where she meets with directees and does her administration work for SoulStream. Audrey has three adult children, two who are married, and four grandsons, and one granddaughter. Audrey loves reading, cooking for her family and friends, and traveling.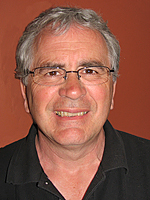 Jeff Imbach* was the founding president of the Henri Nouwen Society of Canada and was one of the co-founders of SoulStream. He a long-time pastor in Calgary and has offered spiritual direction for thirty years. Jeff is the author of two books: The Recovery of Love: Christian Mysticism and the Addictive Society, and the award winning book, The River Within: Loving God, Living Passionately. He also edited Words of Hope and Healing: 99 Sayings by Henri Nouwen. Jeff completed an M.Div. He was personally mentored in spiritual direction by Sr. Nora Cummins, F.C.J. and Sr. Lily Quintos, R.C. Jeff continues to walk with others on their spiritual journey through the practice of spiritual direction along with working alongside the leadership team in giving leadership to SoulStream courses.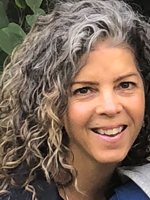 Carrie Dickman* has the unique position of being the Board and Leadership Team Liaison for SoulStream. Carrie began her contemplative journey about 9 years ago when she recognized a restlessness and deep longing for a more contemplative way of being growing in her heart. She completed Living from the Heart in 2010 and The Art of Spiritual Direction in 2016. Carrie lives in Alberta and has two children, one in University and one in Grade 3. Carrie is a Spiritual Director and will start her internship as a facilitator for Living from the Heart this Fall. Carrie's interests include spending time with her family, cooking with her husband, yoga, reading, spending time in deep conversation with friends, walking and taking in the beauty of nature.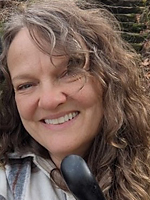 Irene Fennema* is the partner representative for SoulStream's Partner Formation Initiative. Irene grew up in Alberta as one of eight siblings. Among the close-knit Dutch Canadian community is where she went to school, church and fell in love with a preacher's kid, Norm. After marrying, and the birth of their daughter, they packed all their belongings into their 1971 Buick Electra set off for life on the West Coast. Together, while Irene worked and Norm made his way through two grad degrees, they raised their kids (a son was born too).
Irene's work-life began with many happy years as a bookseller for independent bookshops and most recently, 15 years spent in development/fundraising support (for both public and private institutions). Their home in Victoria, BC is part of a cooperative housing community and is located on the unceded territory of the Coast Salish people.
Irene's life of a contemplative looks like slow walks (forest & shoreline) with her eyes and camera on the beauty of this pocket of the world, offering and receiving spiritual direction, participating in soul care groups, disappearing into all kinds of books, holding space for what lays ahead for the church, and happy hour with friends. Her love for the SoulStream community is rooted in the spaciousness she experiences while exploring life in Christ.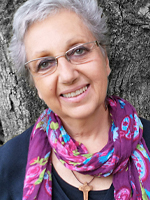 Esther Hizsa* lives in Burnaby, B.C. with her husband, Fred. She has a Master of Divinity degree from Regent College and worked for over twenty years as an associate pastor: first in children and youth ministry at Cliff Avenue United and then in local outreach, community building, and preaching at New Life Community Church. She offers spiritual direction (trained through SoulStream), co-facilitates Living from the Heart (Lower Mainland), and writes—mostly for her blog, An Everyday Pilgrim. She and Fred enjoy cycling and hanging out with their grandchildren. Esther is the partner representative for Living from the Heart.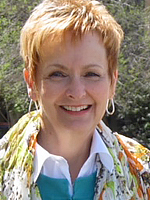 Maureen Miller* is the partner representative for the Continuing Spiritual Formation Initiative. Her awareness of a deep longing to know and experience God led her to SoulStream where she trained as a spiritual director. The gift of SoulStream awakened and sustains her desire to come alongside others, listening together to the heart of God. Maureen lives in Kelowna B.C. with her husband Don. She loves "Gammy" time with her three grandchildren, kayaking, reading, winery tours, biking and playing with paint.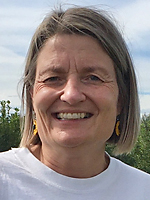 Jutta Shaw* took early retirement after working for the federal government for over 20 years. She studied political science and economics and has a Master's degree in public policy. Jutta was born in Simmern, Germany, but has lived most of her life in Calgary. Calgary is located on Treaty 7 land, the traditional territory of the Nitsatapi, Tsuu T'ina and Stoney Nakoda Nations, and part of Metis Region 3.
She had the great blessing of being a member of Barnabas Christian Fellowship, where Jeff Imbach, one of the founders of SoulStream, was the pastor. At Barnabas, Jutta learned about contemplative life and living in community. Her passion for God was renewed when she took Living from the Heart in 2014-15 and the Art of Spiritual Direction from 2018-20.
Jutta doesn't feel like she is retired and is excited about leading SoulStream's Contemplative Response to the World Initiative. She has a teen-aged daughter at home who is a creative force. Jutta loves animals and nature and enjoys hiking, running, reading, being with friends and pursuing social justice.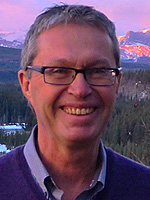 Doug Schroeder* assumed the role of Executive Director of SoulStream from January 1, 2015 to December 31, 2020, following a foundation well laid by Steve Imbach and John Kiemele. Doug's life was dramatically awakened to God beginning in 2005 through An Introduction to Spiritual Direction led by Jeff and Steve Imbach. Upon completion, Doug was invited to train as facilitator for Living from the Heart and has been deeply honoured to bear witness to the transforming work of God in the lives of others as the course has been offered in Calgary over the past several years.
Doug trained in theology (MDiv. Providence 1979) taught Bible and Theology for 10 years (Foothills Christian College) spent 16 years in sales management (Parmalat) and 11.5 years as senior pastor (Crossroads Community Church Calgary – January '03 – July '14).
Doug loves co-facilitating retreats, offering spiritual direction, teaching the Enneagram, hiking in the Rockies, golfing, pottery, reading, playing with his 3 grandkids, and hanging out with his wife Dorial and his 5 kids (3 & two spouses).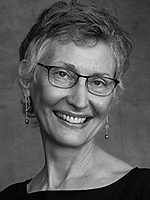 Karen Webber* is the partner representative for SoulStream's Spiritual Direction Initiative. Karen's desire to live with an open heart before God has been shaped by her life experiences including a career in dietetics, involvement in her church community, being the parent of two adult children, along with husband Doug, and her love of the outdoors. She trained as a spiritual director with SoulStream.
---
**Denotes Employee | *Denotes Volunteer
---
About SoulStream | SoulStream Values | SoulStream Commitments | Leadership Team | Board of Directors