SoulStream Presents:
The Clearness Committee: An Immersive Learning Exploration
Facilitated by Dan Hines
Online (by Zoom) Tuesdays November 2, 9, 16, 23, 2021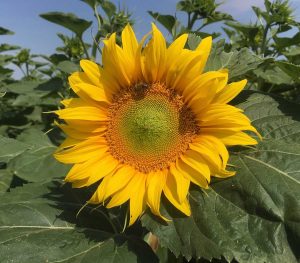 ---
The Clearness Committee is a disciplined and respectful set of practices within a discernment experience that helps us hear our own inner wisdom while drawing on the presence and support of other people. It is one of the hallmark practices of the Circle of Trust® approach arising from the Quaker tradition.
The Clearness Committee helps us deepen the art of asking open questions. As well, it is a sustained process in how to better access our own inner guidance when we commit to presence: freeing ourselves of the reactive habits of fixing, advising, saving or correcting one another.
The process is both simple and demanding. Done well, it is a positive experience for everyone involved. A deep understanding of the practice and careful preparation of the focus person and committee members is essential.
This 4-week workshop series of two-hour long sessions will include small group work as well as experiencing two committees. Participation requires a commitment to attend each week.
About our workshop facilitator, Dan Hines
Mentored by the community activist, intellectual, and writer Parker J. Palmer, Dan serves as an international freelance speaker, workshop facilitator and leadership consultant in various contexts and communities. In recent years, his workshops and programs have taken him to China, Central America, Hawai'i, throughout Canada and the U.S, and on sailboats and hiking trails. As co-founder of the intentional community, RareBirds Housing Co-operative, and as an ambassador for the Global Ecovillage Network, he has a passion for exploring alternative living, innovative housing and a more sustainable relationship to the land. Dan is an Anglican priest, has run for public office, and managed a zoo! He was born, raised and lives in the unceded and traditional territory of the Secwépemc people (Kamloops, BC). www.danhines.ca
Pam Ehlert, a SoulStream partner, says this about her experience with Dan as a facilitator:
Dan's 'Circles of Trust' have provided a safe space for me to find and nurture my soul. In community, with Dan's gentle guidance, I've been able to reach depths of 'knowing' that I likely could not have accessed otherwise. I love how he uses 'third things' like poetry, images, music and quiet to help me listen to my own 'inner teacher'.
DATE/TIME: Tuesdays November 2, 9, 16, 23, 2021 at 4:00 pm—6:00 pm PT.
FACILITATOR: Dan Hines
PLACE: Online via Zoom
Registration fee for the series: $80.00
Registration deadline: October 15, 2021
All proceeds go to SoulStream Initiatives, a non-profit organization that seeks to support the contemplative lifestyle and encourage others to live authentically with Jesus.
---
Registration Form