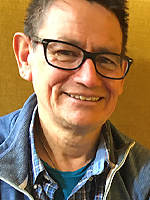 John Alexis* is a member of the Okanagan (Sylix) First Nation. His Sylix name is Imtil. He is married to Kim and they have four grown children and three grandchildren. They have sort of adopted a fourth grandchild. John likes woodworking and has built a number of furniture pieces. He cycles when he has time and enjoys walking. John and Kim have walked the Camino de Santiago as well as the Way of St. Francis in Italy and The Le Puy route in France. He enjoys camping when he has time. He also enjoys reading. John and Kim completed the Ignatian Spiritual Exercises in Malta a few years ago as part of their spiritual journey. John enjoys visiting new patios when the sun is out. He has found that he loves Belgian beer and is always on the lookout for places that have it. There never seems to be enough time for all John enjoys. He is also a handyman where he lives in Vancouver doing small repairs. John graduated from Trinity Western University and completed a diploma in Environmental Toxicology at SFU. He is retired from work with the government and now enjoys life in other ways, with family and friends and activities that interest him.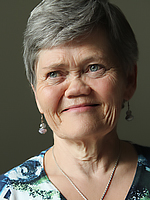 Helen Barry* has lived in Calgary most of the time since she moved to Canada from Ireland in 1993. Helen came here to live in the L'ARCHE community. She heard about SoulStream first from Jeff Imbach and over the years her desire to live in a more contemplative way has grown and taken root. SoulStream has supported her in this journey. Helen has a heart for marginalized people and she embodies this by working with people with disabilities. She also offers spiritual direction which she really enjoys.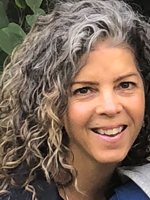 Carrie Dickman* has the unique position of being the Board and Leadership Team Liaison for SoulStream. Carrie began her contemplative journey about 9 years ago when she recognized a restlessness and deep longing for a more contemplative way of being growing in her heart. She completed Living from the Heart in 2010 and The Art of Spiritual Direction in 2016. Carrie lives in Alberta and has two children, one in University and one in Grade 3. Carrie is a Spiritual Director and will start her internship as a facilitator for Living from the Heart this Fall. Carrie's interests include spending time with her family, cooking with her husband, yoga, reading, spending time in deep conversation with friends, walking and taking in the beauty of nature.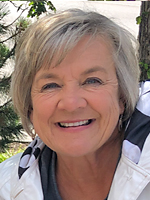 Anne-Marie Funk* lives in the beautiful northern community of Dawson Creek, British Columbia. Her home and her heart have always been open to anyone needing a place to live or a space to breathe. She has always offered love and answers to help the people who entered her doors. And then, it seemed quite suddenly, all her carefully crafted answers didn't seem to work anymore. She entered a stressful and scary transition time. Her daughter introduced her to SoulStream in 2012 and Anne-Marie enrolled in Living from the Heart that Fall. Learning to live the contemplative life has been a rich experience for Anne-Marie and she loves being part of SoulStream's diverse and inclusive community. As a Board Member, she looks forward to deepening some of those relationships and becoming more involved with the community as a whole.
Anne-Marie has 5 children, 1 adopted and 1 fostered. She is semi-retired and enjoys the antics and adventures of her many grandchildren!
She lost her husband of 37 years in 2016, and so life continues to unfold and it is with gratitude that she is once more able to say, "Life is good."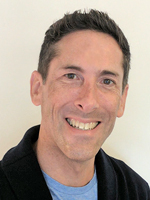 John Lunn* loves creating spaces for people to pause, reflect, and pay attention, so they might experience the love of God, be transformed, and grow. He is privileged to do this work as a spiritual director and retreat facilitator, and as a transitional pastor/leader with churches and organizations.
John has served in a variety of roles in Northern California and the Lower Mainland, with nonprofits, churches, and provincial and federal governments. He holds a BA in Psychology and an MDiv from Regent College. John received his spiritual direction training through SoulStream and became a SoulStream partner in 2017.
When he isn't practicing his vocation, you can find John in a garden, at the beach, on a mountain, or in, on, and under the water, or making time for good food, good film, and good friends.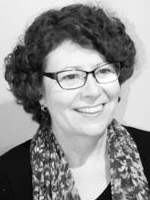 Laurie McGillivray* has lived roughly half of her life in Manitoba and half her life in the lower mainland of BC. She was introduced to SoulStream and the contemplative life through Steve Imbach and the courses that are now known as Living from the Heart and the Art of Spiritual Direction. She became a partner in 2009 and served on the first Board of SoulStream.
Laurie has long been drawn to the spiritual journey and has been shaped by a variety of experiences within church and community. Taking time to savour and to tune in to the still small voice and invitations of God is a longing that has found a home and encouragement within the contemplative path.
Laurie currently continues to work as a counsellor in private practise, as well as in the school system and teaches in the counselling program at City University. She also does spiritual direction and is moving more toward working with healing and the spiritual journey. She loves being outdoors no matter what the weather and enjoys sharing dinner and conversation with friends and family. She is bilingual in cat and dog but currently has 2 cats.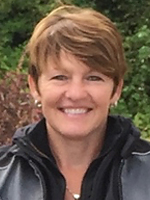 Sue McKerracher* lives in beautiful Victoria, BC, where she worked as a high school outdoor education and world religions teacher for 30 years. In 2016, Sue was introduced to contemplative living and to the community of SoulStream – they were both a beautiful answer to her growing longing for a deeper, more holistic, and inclusive spirituality. She has completed both Living from the Heart and Art of Spiritual Direction and became a SoulStream partner in 2020.
Sue currently works as a high school counsellor and spiritual director. When she is not working, she loves to join her friends on motorcycle adventures, cycling trips, and wilderness backpacking excursions. She also delights in spending time with her dogs, working in her garden, and backyard patio parties with family and friends.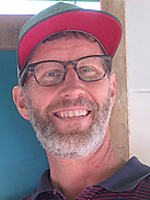 Brent Unrau* lives in intentional community on Kingfisher Farm in South Surrey, B.C. (https://www.kingfisherfarmmarket.com/) and discovered the richness of the contemplative journey through SoulStream back in 2010. He presently divides his vocational focus as a therapist with www.cascadechristiancounselling.com, a spiritual director and owner- operator of a small art company called Pastiche Art (Instagram: pasticheartbc) He has also recently joined the team of facilitators with the Living from the Heart course. In his free time he can be found taking in a moving play or thought provoking film, reading poetry (and on occasion memorizing and sharing it) drinking in a stimulating podcast, playing with his amazing grand-daughter or going for a good hike or a cultural adventure with his wife of 39 years. He has two wonderful adult children, two amazing, growing grandchildren (5 and 2) and one sweet son-law who keeps him stocked with a year around supply of homemade limoncello.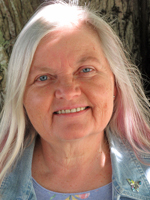 Kathleen Wiens* has lived her entire life in Chilliwack, BC. She was introduced to SoulStream and the contemplative life by Brian Klassen. She completed SoulStream's Living from the Heart in 2010 and the Art of Spiritual Direction in 2016, and has recently accepted the invitation to join the Board of Directors.
Her years as a hospice volunteer and her desire to share God's love and compassion with others have enhanced Kathleen's vocation as a full-time Probate/Estate paralegal for a Fraser Valley law firm. She is grateful for the opportunity to assist and companion those who are grieving the loss of a loved one. Kathleen also values her participation in prayer ministry at her parish of St. Dunstan's Anglican Church.
Kathleen loves hiking the forest trails near her home, and surrounding herself by nature's beauty. She enjoys reading, attending SoulStream retreats and workshops, spending time with family, and travelling, and she cherishes her relationships with close friends. Her deepest desire is that others would find in her a safe shelter of God's love.
---
*Denotes Volunteer
---
About SoulStream | SoulStream Values | SoulStream Commitments | Leadership Team | Board of Directors