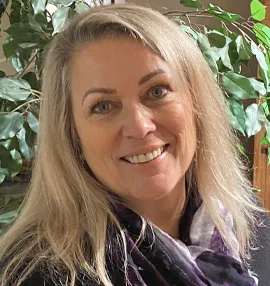 Audrey Hoehn** is the administrator of SoulStream. Audrey discovered spiritual direction and the contemplative lifestyle 12 years ago and has found it to be a blessing and compliment to the natural rhythm of her life. Audrey is a spiritual director and facilitator of Living from the Heart. She has her office in her home where she meets with directees and does her administration work for SoulStream. Audrey has three adult children, two who are married, and four grandsons, and one granddaughter. Audrey loves reading, cooking for her family and friends, and traveling.

The following people give the gift of themselves as our Board of Directors:
John Alexis* — Vancouver, BC
Helen Barry* — Calgary, AB
Carrie Dickman* — Red Deer, AB – Leadership Team Liaison
Anne-Marie Funk* — Dawson Creek, BC – Secretary
John Lunn* — Vancouver, BC
Laurie McGillivray* — Delta, BC
Sue McKerracher* — Victoria, BC
Brent Unrau* — South Surrey, BC – Chairman
Kathleen Wiens* — Chilliwack, BC
See the About page for more information about our Directors.
**Denotes Employee | *Denotes Volunteer
---
SoulStream Initiatives
Living from the Heart | Spiritual Direction | Partner Formation | Contemplative Response to the World | Continuing Spiritual Formation | Administration